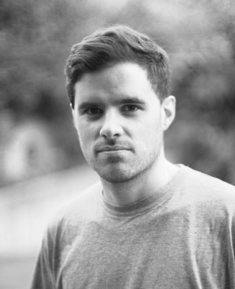 Manuel
Merkofer
, MA
Phone: 044 634 20 71
Short CV
Since February 2020: Ph.D. Project "How Medicine innovates: The Case of Microneurosurgery in the Second Half of the 20th Century". Supervisors: Prof. Dr. Flurin Condrau and Prof. Dr. Thomas Schlich.
Since July 2019: Research Associate at the History of Medicine Department (Centre for Medical Humanities)/Lehrstuhl für Medizingeschichte (Institut für Biomedizinische Ethik und Medizingeschichte), University of Zurich (Prof. Flurin Condrau)
2014-2016: Student Assistant at the Chair for Science Studies, ETH Zürich (Prof. Michael Hagner)
2013-2017: Master of Arts ETH in History and Philosophy of
Knowledge, ETH Zurich
2010-2011: Exchange Student (Erasmus), University of Padova (Italy)
2009-2013: Bachelor of Science in Psychology, University of Zurich
Research interests
History of Neurosurgery, History of Psychology, History of Psychiatry, Transnational History, History of Science
Teaching
2020: "Proseminar 1. Körper und Geist", philosophische Fakultät, HS 2020
Presentations
"How Medicine Innovates: The Case of Microneurosurgery in the Second Half of the Twentieth Century", Forschungskolloquium des Lehrstuhls für Medizingeschichte der Universität Zürich, Frühlingssemester 2020, 18.03.2020.
Publications
Die Erforschung des Hirns, in: 4bis8 Fachzeitschrift für Kindergarten und Unterstufe, 2020, 1, S. 26-27.
Grants
2020: GRC Travel Grant (University of Zurich), Carl Zeiss Archiv in Jena.
Memberships
Doctoral program at the Graduate Center "History of Knowledge"