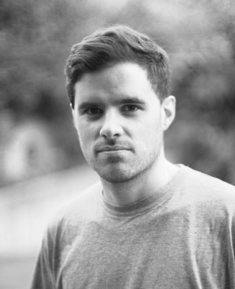 Manuel
Merkofer
, MA
Phone: 044 634 83 72
Short CV
Since February 2020: Ph.D. Project "How Medicine innovates: The Case of Microneurosurgery in the Second Half of the 20th Century". Supervisors: Prof. Dr. Flurin Condrau and Prof. Dr. Thomas Schlich.
Since July 2019: Research Associate at the History of Medicine Department (Centre for Medical Humanities)/Lehrstuhl für Medizingeschichte (Institut für Biomedizinische Ethik und Medizingeschichte), University of Zurich (Prof. Flurin Condrau)
2014-2016: Student Assistant at the Chair for Science Studies, ETH Zürich (Prof. Michael Hagner)
2013-2017: Master of Arts ETH in History and Philosophy of
Knowledge, ETH Zurich
2010-2011: Exchange Student (Erasmus), University of Padova (Italy)
2009-2013: Bachelor of Science in Psychology, University of Zurich
Research interests
History of Neurosurgery, History of Psychology, History of Psychiatry, Transnational History, History of Science
Teaching
2020: "Proseminar 1. Körper und Geist", philosophische Fakultät, HS 2020.
2021: "Proseminar 1. Körper und Geschlecht", philosophische Fakultät, HS 2021.
Einzelne Sitzungen:
2022: "Proseminar 3", philosophische Fakultät, FS 2022 (Vertretung Lisa Haushofer).
2022: Einführung in die Medizingeschichte, Psychiatrie, medizinische Fakultät, FS 2022 (mit Yvan Prkachin, Organisation Lisa Haushofer).
Presentations
"The Writer and the Patient: Walter Matthias Diggelmann's clinical memories and the 'emotional regime' in the neurosurgical clinic in the late 1970s", Emotion knowledge – exploring epistemic emotional intersections, North American Chapter on the History of Emotion (NACHE) Conference 2022, Fairfax, 04.-05.06.2022 (upcoming).
"Medical visualization and the establishment of microneurosurgery", Work in progress seminar, Department of Social Studies in Medicine, McGill University, Montréal, 23.11.2022.
"Neurosurgical Ergonomics, Microsurgical Industries, and the Cold War", History of Science Suisse meeting 2022, Fribourg, 20.05.2022.
"Looking for the neurosurgical patient: Walter Matthias Diggelmann's 'Shadows, diary of an illness' ", 95th annual meeting of the American Association for the History of Medicine (AAHM) 2022, Saratoga Springs, 21.-24.04.2022.
"Innovation in der Medizin: Der Fall der Mikroneurochirurgie (1950-1980)", Südwestdeutsche Regionalkonferenz zur Medizin- und Wissenschaftsgeschichte ("Brezelkonferenz"), 20.11.2021.
"Developments in medical illustration, photography, and videography; the case of neurosurgery (1950-1980)", Histories of Knowledge in Society (Summer School), ETH Zurich and University of Zurich, 14.09.2021.
"How Medicine Innovates: The Case of Microneurosurgery in the Second Half of the Twentieth Century", Forschungskolloquium des Lehrstuhls für Medizingeschichte der Universität Zürich, Frühlingssemester 2020, 18.03.2020.
Publications
Die Erforschung des Hirns, in: 4bis8 Fachzeitschrift für Kindergarten und Unterstufe, 2020, 1, S. 26-27.
Grants
2022: UZH Doc.Mobility: Nine-month research stay at McGill (Montreal) and UCSF (San Francisco)
2022: AAHM Travel Grant for participation at the American Association for History of Medicine Conference
2020: GRC Travel Grant from the University of Zurich for a research stay at Carl Zeiss Archives in Jena
Memberships
Doctoral program at the Graduate Center "History of Knowledge"
International Society for the History of the Neurosciences
Schweizerische Gesellschaft für Geschichte
American Association for the History of Medicine