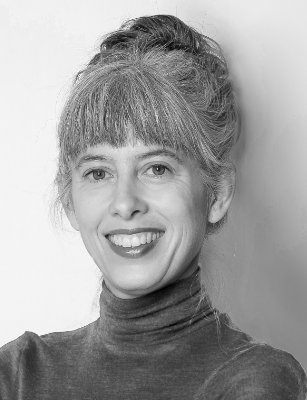 Bettina
Schwind
, Dr. phil.
Short bio
Bettina Schwind holds a PhD in Public Health and Epidemiology from the University of Basel and is an alumna of the graduate school of Gender Studies of the University of Basel. Following her PhD, she worked as a postdoctoral researcher at Careum Research, Kalaidos University of Applied Sciences in Zurich.
Currently, she is a scientific collaborator at the Institute of Biomedical Ethics and history of Medicine at the University of Zurich and coordinates the module about chronic pain. At the Swiss Tropical and Public Health Institute she works as coordinator of the MAS Insurance Medicine and is engaged in research and teaching.
Research Interest
• Gender in health, medicine and medical care
• Qualitative methods/methodology and health social sciences
• Decision-making, empowerment, autonomy, self-management
• Migrants and vulnerable Groups
Ongoing Projects
SORGSAM – Evaluation der Familystart Aktivitäten im Rahmen der Betreung komplexer Situationen in Familien mit Neugeborenen. Link

Publications
Schwind, B., Haslbeck, J. (2019). Selbstmanagementförderung bei Migrantinnen und Migranten in der Schweiz: "Es ist alles neu – Land, Kultur, Sprache und hinzukommt noch die chronische Krankheit" In: Seidel et al. Hrsg. Selbstmanagement bei chronischen Erkrankungen. Nomos Verlag: Baden Baden.


Zanoni, S., Schwind, B., Haslbeck, J. (2016) Menschen mit Migrationshintergrund beteiligen. In: Clinicum 6(16).


Schwind, B., Gross, K., Tschudin, S., Wehner N., Lagro-Janssen T. (2015). Variations in gynaecologists' reasoning over a pelvic pain vignette: What does it tell us on empowering approaches? In: Freiburger Zeitschrift für GeschlechterStudien 21 (2).


Schwind,B., Gross, K., Wehner N., Wegener B, Tschudin, S., Zemp Stutz, E. (2015). Understanding relational aspects of shared decision-making in gynaecology: A qualitative analysis of patients' and physicians' perspectives as well as clinical consultations. In: The European Journal for Person-Centered Health Care 3(4).


Gross, K., Schindler C., Grize L., Späth A., Schwind, B., Zemp Stutz, E. (2013). Patient-physician concordance and discordance in gynecology: do physicians identify patients' reasons for visit and do patients understand physicians' actions?, In: Patient Education and Counselling 92(1):45- 52.
Editing, reviewing and consulting activities
Consulting 2017: Healthy Life Project in Moldova: Pilot Project for Chronic Patients with regards to the possibilities of piloting a Chronic Disease Self-Management Programme
Varia
Teaching at Swiss TPH and University of Basel
DAS Healthcare and Management: Gender and Health
MAS Insurance Medicine: (Systematic) Literature Search, Qualitative Methods, Portfolio Learning
Bsc Human Medicine: KSU-Tutoriat 'Sind MigrantInnen weniger gesund als SchweizerInnen, im Themenblock 'Körper, Subjekt und Umwelt