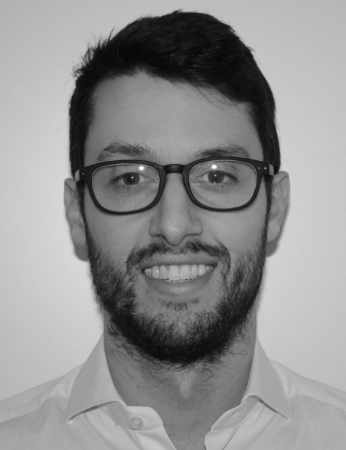 In 2019, Federico obtained his PhD title in Molecular Life Sciences from the University of Zurich, working on the molecular interplay between the innate immune system and cell growth in Drosophila melanogaster.In 2015, Federico completed his Master studies in cellular and molecular biology from the University of Milan, completing his thesis at the ETH Zurich. He studied the role of the WNK kinase in the regulation of cell growth and salt stress. Two years before he obtained his Bachelor Degree in Biology from the University of Milan.Because of his broad interests, he further studied International Relations at the University of London, obtaining his graduate diploma in 2018. During his PhD time, Federico also founded Culturico (in 2018), a rising cultural blog that discusses issues at the intersection between science and other disciplines, including politics and culture.Since 2020, Federico is a postdoctoral researcher at the IBME.
Research Interests
Finding new strategies to change the way science is published, reduce competition in science by fighting against the academic publish or perish culture.Understanding why vaccination rates are declining and establishing new strategies to invert this trend.Finding new and effective ways to communicate science to the general public.
Publications
Baillon, L., Germani, F., Rockel, C., Hilchenbach, J. and Basler, K., "Xrp1 is a transcription factor required for cell competition-driven elimination of loser cells", Scientific Reports, 2018
Germani, F., Hain, D., Sternlicht, D., Moreno, E. and Basler, K., "The Toll pathway inhibits tissue growth and regulates cell fitness in an infection-dependent manner", eLife, 2018
Germani, F., Bergantinos, C. and Johnston, L.A, "Mosaic analysis in Drosophila", Genetics, 2018.
In addition to his academic publications, Federico publishes articles on several media outlets.
Varia
Founder and Director of Culturico – editorial tasks (https://culturico.com)