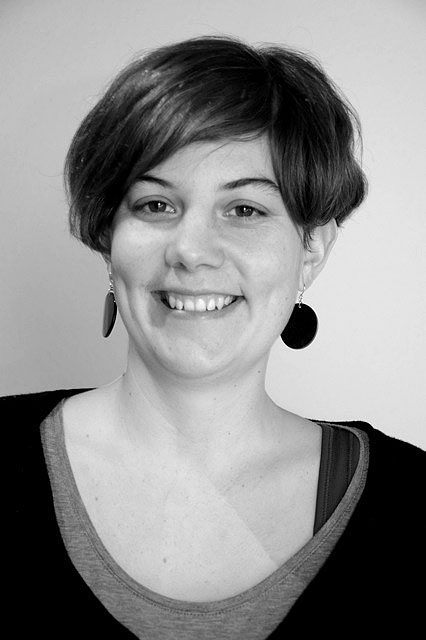 Andrea
Althaus
, PhD
Scientific Assistant SNF-Project
Short CV
Since August 2018: Research Associate (post-doc) at the Centre for Medical Humanities/Lehrstuhl für Medizingeschichte, Institute for Biomedical Ethics and History of Medicine, University of Zurich
2016–2018: Curator (Teamstratenwerth Basel and Ortsmuseum Zollikon). Exhibitions on migration history and domestic work
2013–2016: Research Associate at the Institute for Contemporary History in Hamburg (Department: Oral-History-Archive "Workshop of Memory")
2015: PhD in History, Albert-Ludwigs-University Freiburg i. Br.
2010–2015: Fellow in the PhD Research Group "History and Narrative" and Associate Fellow in the DFG-Graduate School "Factual and Fictional Narration" at the Albert-Ludwigs-University Freiburg i. Br.
2008–2010: Research Associate at the Collection of Biographical Records at the University of Vienna (Department of Economic and Social History)
2008: Master of Arts (Lizentiat) in History, Sociology and Sustainable Development at the University of Basel
2004–2006: Exchange student at the University of Vienna.
Research Interests
Contemporary History (German, Austrian and Swiss History in the 19than 20thcentury), Oral History, Migration History, History of Medicine, Gender Studies, German-Jewish-History
Publications
Monograph
Vom Glück in der Schweiz? Weibliche Arbeitsmigration aus Deutschland und Österreich. Frank­furt/New York 2017: Campus Verlag.
Articles
Berufs- und Stellenwechsel verboten! Fremdenpolizeiliche Bestimmungen und die Erfahrungen einer deutschen Arbeitsmigrantin in Basel um 1950, in: Basler Zeitschrift für Geschichte und Altertumskunde, Band 117, Basel 2017, S. 115-124.
Migration und Mobilität. Neue Fragen an alte Interviews, in: Zeitgeschichte in Hamburg 2016, hrsg. von der Forschungsstelle für Zeitgeschichte in Hamburg. Hamburg 2017, S. 105-110.
Mädchen, mach dein Glück, in: DIE ZEIT (Schweizausgabe), Nr. 23, 01.06.2017, S. 12.
(mit Linde Apel:) Erzählte Geschichte – geschichtete Erzählung. Zu den lebensgeschicht­lichen Interviews mit der Holocaust-Überlebenden Esther Bauer, in: Hamburger Schlüs­seldokumente zur deutsch-jüdischen Geschichte, hrsg. vom Institut für die Geschichte der deutschen Juden, 22.09.2016: http://juedische-ge­schichte-online.net/beitrag/jgo:article-2.
Nicht nur Interviews. Fotografien und Dokumente in der Werkstatt der Erinnerung, in: Zeitge­schichte in Hamburg 2014, hrsg. von der Forschungsstelle für Zeitgeschichte in Hamburg, Ham­burg 2015, S. 98-103.
Vom Glück in der Schweiz. Erfolgs- und Aufstiegserzählungen in Migrationsbiographien, in: Knud An­dresen; Linde Apel; Kirsten Heinsohn (Hg.), Es gilt das gesprochene Wort. Oral Hi­story und Zeitge­schichte heute, Göttingen 2015, S. 24-42.
In Stellung. Die Lebens- und Arbeitswelten von Dienstmädchen und Hausangestellten, in: Vavra, Elisa­beth (Hg.), Frauenleben in Niederösterreich.Weitra 2014, S. 74-79.
Source edition (as editor)
Mit Kochlöffel und Staubwedel. Erzählungen aus dem Dienstmädchenalltag. Wien 2010: Böhlau Verlag.
Reviews
Susanna Schrafstetter, Flucht und Versteck. Untergetauchte Juden in München – Verfolgungserfahrungen und Nachkriegsalltag. Göttingen: Wallstein 2015, in: Historische Zeitschrift 307/1 (2018), S. 280.
Verena Lorber, GastarbeiterInnen in Österreich in den 1960er und 1970er Jahren, Göttingen: V&R unipress, 2017, in: German History 20.02.2018.
Angelika Schaser, Der Arbeitskreis Historische Frauen- und Geschlechterfor­schung 1990 bis 2015. Wissenschaftliche Professionalisierung im Netzwerk. Hamburg: Druck­haus Köthen 2015, in: H-Soz-Kult 07.06.2016.
Linda McDowell, Migrant Women's Voices. Talking About Life and Work in the UK Since 1945. London 2016: Bloomsbury Publisher, in: H-Soz-Kult 05.09.2016.