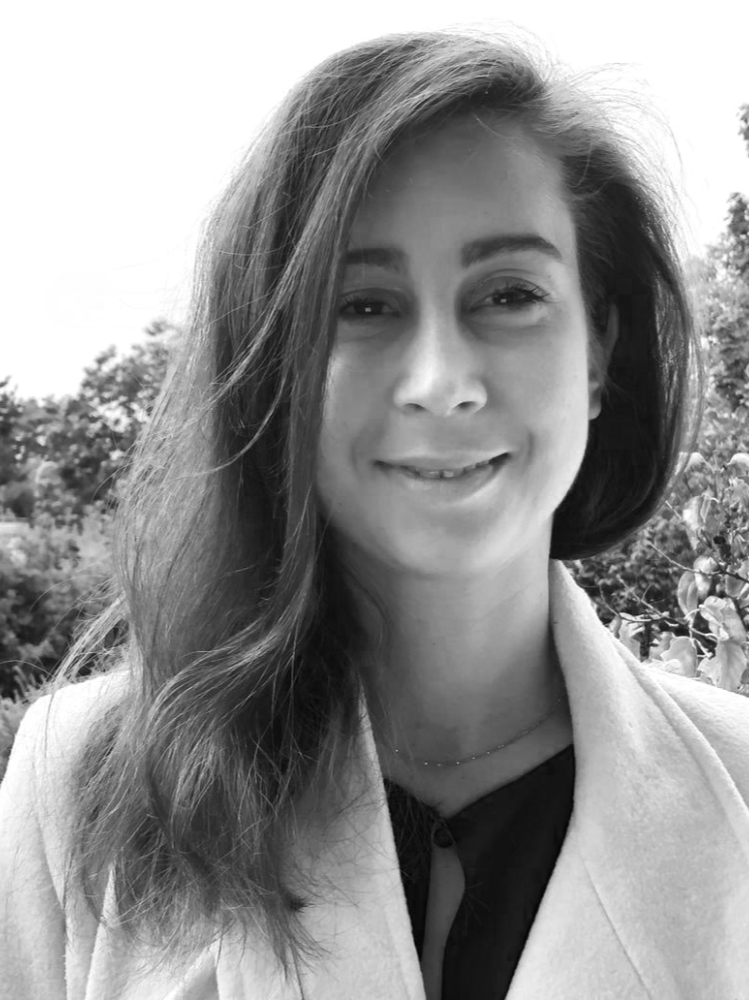 Felicitas
Holzer
, Dr
Stehr-Boldt Fellowship Award IBME University of Zurich (Oct 2020 - May 2021)
Short bio
Felicitas Holzer holds a master's degree in history and philosophy of science from the University of Cambridge and a doctorate in political philosophy with a focus on global research ethics from Sorbonne University. Trained as a philosopher (BA, MPhil, PhD), economist (BSc) and bioethicist (MSc), her research interests include topics at the intersection of bioethics, research ethics and political philosophy as well as philosophy of science. Her current research focuses on the moral dimension of biomedical innovation and the access to medicines. Felicitas holds several awards and scholarships from the German Academic Exchange Service (DAAD), the National Research Council of Argentina (CONICET), the Brocher foundation (Switzerland) and the MTZ foundation (Germany). She is affiliated with the program of bioethics at FLACSO Argentina, a WHO collaborating center. She also gained interdisciplinary and international experience during research and work stays abroad at the Hastings Center (USA), the World Health Organization (internship, Switzerland), and as a member of the UK-Latin American Network of Political Philosophy (Argentina and Mexico). She participated in numerous international conferences and is currently volunteering for the US-based NGO "Incentives for Global Health".
Research Interest
Research ethics (with a focus on research in low- and middle-income countries)

Political philosophy (obligations, distributive justice, global justice, human rights)

Global justice in health research & access to medicines

Ethics of biomedical innovation (emergency use of drugs, right to try, compassionate use, responsible innovation)

Latin American bioethics
Ongoing Projects
Fair benefit-sharing in international health research

Exploitation in international health research

The concept of "community exploitation"

Responsible innovation in medicine

The right to try and access to medical interventions outside research

The Health Impact Fund
Publications
Papers
Rivera-Lopez, E., Luna, F., … Holzer, F. 2020. Propuesta para la elaboración de un protocolo de triaje en el contexto de la pandemia de COVID-19. Revista de Bioética y Derecho.
Mastroleo, I., Holzer, F. 2020. New Non-validated Practice: An Enhanced Definition of Innovative Practice in Medicine. Law, Innovation and Technology, pp. 1-29.
Holzer, F. 2017. Defending the Social Value of Knowledge as a Safeguard for Public Trust. Bioethics 31(7), pp. 559- 567.
Holzer, F. 2016. International Patent Regimes and Access to Medicines: Is the Health Impact Fund an Effective Solution?, Ordnung der Wissenschaft 3(1), pp. 162-168.
Comments and letters
Holzer, F., Mastroleo, I. 2019. Innovative Practice in Latin America: Medical Tourism and the Crowding Out of Research. American Journal of Bioethics 19(2), pp. 42-44.
Holzer, F. 2019. Rawls and Social Value in Research. The Hastings Center Report 49(2), p. 47.
Holzer, F., Mastroleo, I. 2015. Support for Full Disclosure Up Front. The Hastings Center Report 45(1), p. 3.
Holzer, F., Mastroleo, I. 2014. Does the Pragmatic Model Undermine the Importance of the Ethical Obligations Involved in Information Process? A Defence of Continuous Genetic Counselling for Research Participants. Journal of Medical Ethics, eLetter
Book chapters
Holzer, F., Pogge, T. forthcoming. The Health Impact Fund: Learning from COVID-19. In P. Carmody, G. McCann, C. Colleran and C. O'Halloran (eds.) COVID-19 in the Global South, pp. 171-180, Bristol: Bristol University Press.
Holzer, F., Mastroleo, I. 2019. Innovative Care in Latin America: Definition, Justification, and Ethical Principles. In E. Rivera-Lopez and Martín Hevia (eds.) Controversies in Latin American Bioethics, pp. 145-176, Springer.
Holzer, F., Mastroleo, I. 2018. Ethical Aspects of Precision Medicine: An Introduction to the Ethics and Concept of Clinical Innovation. In H.P. Deigner und M. Kohl (eds.), Precision Medicine: Tools and Quantitative Approaches, pp. 1-19, Cambridge, MA: Academic Press.
Newspaper articles and blogs