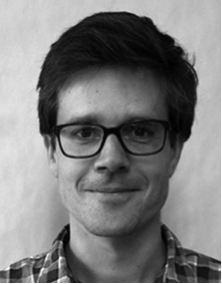 Tobias
Zürcher
, Dr. iur., lic. phil.
Biography
Tobias Zürcher holds a MLaw and M.A. (lic. phil.) in Philosophy from the University of Bern where he worked from 2007 to 2012 as scientific assistant at the Institute for Penal Law and Criminology. In 2012 he received his PhD for a study in philosophy of law which has been awarded the "Professor Walther Hug-Preis". After his training as a teacher (Pädagogische Hochschule Bern) he has since then worked as a philosophy teacher at the Gymnasium Thun.
Research Interests
Methodological Problems in Medicine Ethics
Autonomy, Decision-Making-Competence and Free Will
Philosophy of education and thought experiments
Narrative Ethics
Selected Publications
Monograph:
Legitimation von Strafe. (Tübingen: Mohr Siebeck, 2014)
Journal Articles/Book Chapters:
Moralischer Relativismus, philosophischer Pragmatismus und universelle Menschenrechte, in: Stephan Ast, Julia Hänni (et al.) (Hrsg.), Gleichheit und Universalität. Archiv für Rechts- und Sozialphilosophie, Beiheft 128, Stuttgart: Franz Steiner Verlag, 2012, 277–289.
Gedankenexperimente und Beispiele, in: Jonas Pfister, Peter Zimmermann (Hrsg.), Neues Handbuch des Philosophie-Unterrichts, UTB, Bern, 2016.