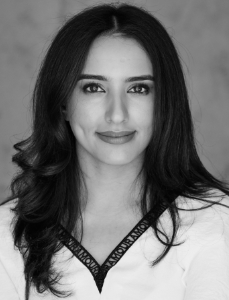 Najd Alfawzan completed her Bachelor degree in Applied Medical Sciences at King Saud University in Riyadh. Thereafter, she obtained a governmental fellowship to study at the University of Pennsylvania, in Philadelphia, USA, where she completed a Master's degree in bioethics and global human rights with an honor degree. Her master's thesis was focused on women reproductive ethics in the Middle East.
Najd served as an ethicist and a project manager at the Saudi Health Council, which is the health regulatory authority in Saudi Arabia, working on "Healthcare ethics Code in Saudi Arabia", "Saudi media health ethics law", "Health Data Sharing Law in Saudi" and other issues.
Currently, she is conducting her PhD research in Biomedical Ethics at the University of Zurich with the support of a fellowship from the Saudi Ministry of Education. As she has always been taken by the ethical and techno-anthropological questions in her studies, she is working on health data privacy and consent among women health platforms across cultures.