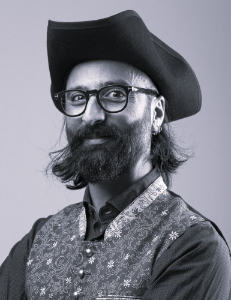 Giovanni
Spitale
, M.A.
PhD Student
Research Assistant
Giovanni Spitale, BA in philosophy and MA in philosophical sciences (Padova), with specialization on the bioethical aspects of blood, bone marrow and organ donations, is a PhD student and Research Data Manager at the Institute of Biomedical Ethics and History of Medicine, University of Zurich.
After his graduation he first worked as a high school teacher (philosophy and history). During the spring/summer semester 2017 he has been offered a visiting research fellowship at Institut für Medizinische Ethik und Geschichte der Medizin, Ruhr-Universität Bochum, where his main duties were bibliographical research and critical literature analysis for framing the end-of-life issue. In September 2017 he moved to Zurich, first as an international research fellow, and then beginning his PhD and his employment as Research Data Manager for the DIPEx framework. He is currently leading a mixed methods research project on the experiences of young hemato-oncological patients focused on relational autonomy and shared decision making.
He has been a TEDx Speaker (Trento 2016).
Research interests
Applied ethics, organ transplantation ethics, end-of-life, relational autonomy and shared decision making, methodological issues in bioethics, narrative medicine, biopolicies and biopolitics.
Publications
Giovanni Spitale, Il dono nelle donazioni, una prospettiva bioetica. Il Poligrafo, Padova, 2015. ISBN 978-88-7115-913-3;
Giovanni Spitale, Hestia. Come sopravvivere alla fine del mondo (o quantomeno del proprio). Il Poligrafo, Padova, 2017. ISBN 978-88-7115-987-4;
Markus Christen, Holger Baumann, and Giovanni Spitale. 2018. 'Der Einfluss von Zustimmungsmodellen, Spenderegistern und Angehörigen-Entscheid auf die Organspende. Eine Beurteilung der aktuellen Literatur. Interner Bericht für das Bundesamt für Gesundheit zu Fragen des Hirntods und der Organspende nach Kreislaufstillstand [The influence of consent models, donor registries and family decision on organ donation. An evaluation of the current literature. Internal report for the Swiss Federal Office of Public Health on questions of brain death and organ donation in accordance with Circulatory arrest]'.
Giovanni Spitale, Making sense in the flood. How to cope with the massive flow of digital information in medical ethics, Heliyon, Volume 6, Issue 7, 2020, e04426, ISSN 2405-8440, https://doi.org/10.1016/j.heliyon.2020.e04426.